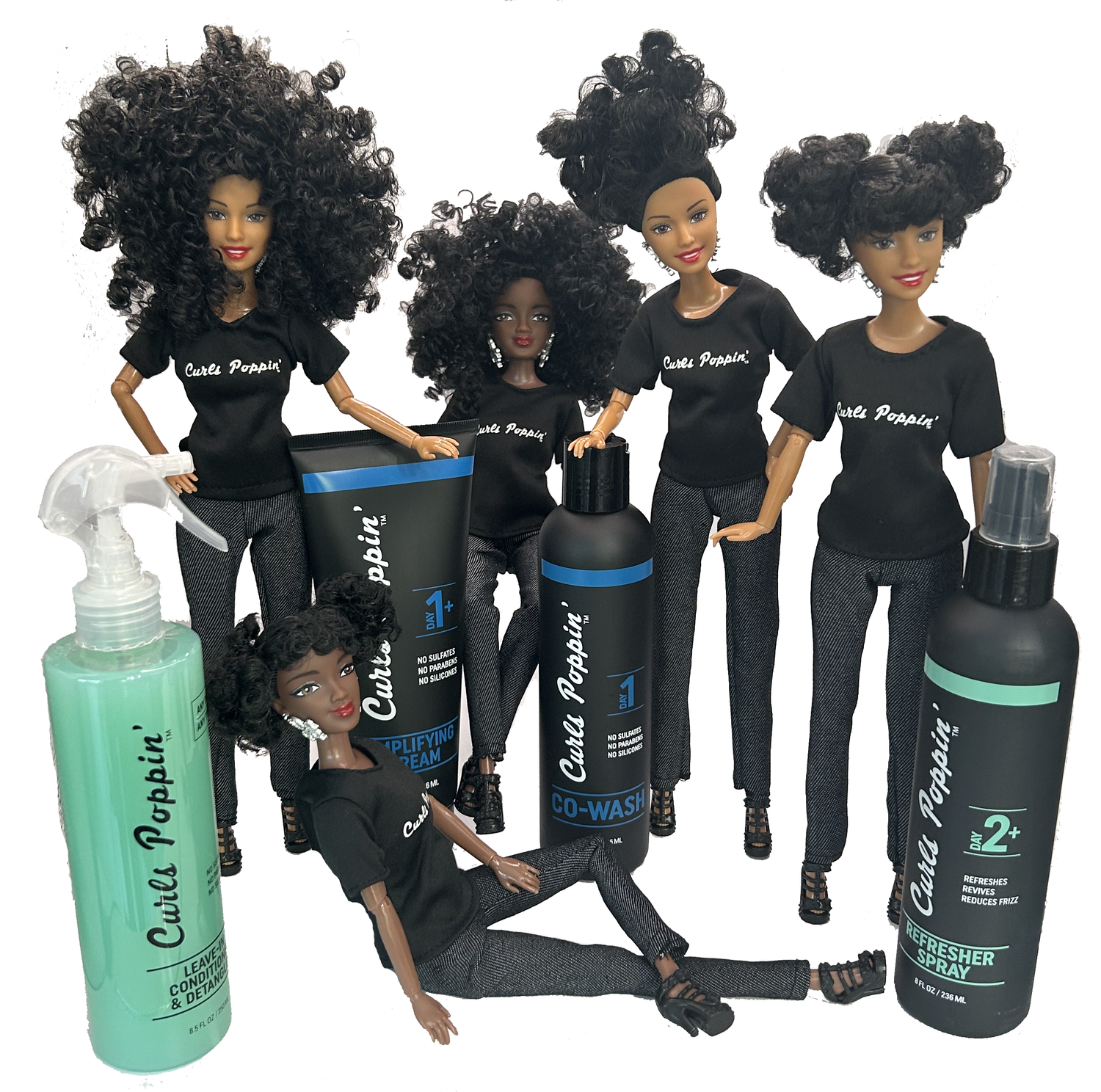 They are the first dolls, in the world, created by a hair care company!!
Not only do our dolls have beautiful brown skin to represent beauty in all shades, but they are unique in that they are proudly wearing their natural hair.
Our dolls come standard wearing our branded Curls Poppin' t-shirt, a pair of black jeans, and black heels they can stand in!
Every little girl should have a Curls Poppin'™️ doll!
Learn More